Continuing to increase awareness and opportunities for females in Explore leader training (2018)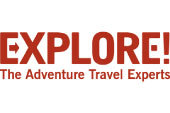 We increased the number of females again in 2018, pledging to train 16 new female leaders in Asia. Frustratingly, we only managed to train 13, partly due to the personal circumstances of many women in these countries and training schedules changing in the office. This is, however, still double the number we trained in 2017 and if we were to look on a wider scale we have actually trained a total of 32 female leaders from 19 different countries around the world in 2018.

In 2017, Explore trained Isanka from Sri Lanka; the only female attending the Explore leader training in the country. We asked her about her experience as a female leader and it's clear that Isanka feels that the training has affected her learning and behaviour positively. She is a person who likes to be different from others and admirably does not feel uncomfortable being the only female on the course. She has had positive reactions from the communities she visits during our trips and many say that it's the first time they have seen a female guide. There are still barriers with local men, including drivers who can try to control women but Isanka takes this positively and sees it as a challenge to try and change their attitudes. Isanka's advice to other women who would like to become a leader "Be positive. Take the challenge. Also maintain the values of a traditional Sri Lankan woman."

We have achieved a lot in the last year. Everyone who works for or with Explore now knows that our pledge is an important part of our training. The feedback from the tour leaders themselves is also wonderful – it's amazing to see these changes being made around the world. As more people begin to understand gender quality and the importance it has on tourism, we're seeing more women are being recruited in the industry.
At Explore we will continue to improve employment opportunities for women through our Leader training.
Find out more