Reducing single-use plastics and encouraging the use of reusable items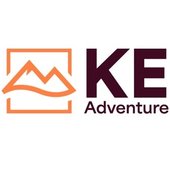 Plastic waste is becoming an increasing problem in travel. In 2018 KE want to help prevent this and ensure sites remain beautiful for all to enjoy by making an official commitment to reducing single-use plastics and by encouraging the use of other reusable items.

We will educate clients on the effects of using non-reusable items. Our kit-lists and pre trip information will remind all of their clients to take their own water bottle and a non-plastic reusable bag. We will begin to establish links with companies who provide alternatives to single-use products so we can provide a customer discount and empower them to buy reusable items.

We will also inform our ground agents that reducing single-use plastic is a priority and work with them to resolve any issues surrounding this. We want 70% of agents to agree to stop providing single-use plastic bottles on their trips within the year. This will prevent the use of around 10000 plastic bottles.

Finally, we want to start lead by example at our HQ. New guidelines and access to discounts will persuade at least 70% of our 34 members of staff to use alternatives for plastic bottles and single-use coffee cups. We will also take part in at least one local litter pick, starting with The Great Cumbrian Litter Pick, and better promote our efforts to protect the planet by improving our responsible travel web pages.

In 2018 KE Adventure Travel made an official commitment to reducing single-use plastics by contacting 118 agents worldwide to combat the problem, forming a partnership with Water-to-Go, educating clients and assessing and reducing our impa
Find out more