Reducing landfill on Crete by installing recycling bins in 50% of Pure Crete's holiday houses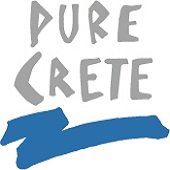 Over the past few years Pure Crete's representatives have noticed an increasing amount of customers asking where they should take their refuse to be recycled. Our holiday houses do not have recycling bins and our customers are used to recycling back home so they find this unusual.
In 2018 Pure Crete has therefore decided to reduce the amount of landfill waste its customers produce by introducing recycling bins into our holiday houses. We aim to increase the recycling by 80% in 50% of our properties by providing them with one bin for plastics, card and tin, and one bin for glass.
Pure Crete will inform individual house owners what the bins are for and explain our intentions and goal. There are recycling points in local villages and towns. We will ask the owners to empty the designated recycle bins there once full. If this is a problem our local staff will offer to assist.
In addition we will design an information sheet in each house for our clients with instructions on how they should dispose of their waste and some information about AITO PROTECT. We will report on our results at the end of October 2018.
By helping us to recycle more waste our customers will be directly involved in reducing landfill on Crete. We hope this will contribute to the enjoyment of our customers' holiday by giving them a sense of giving something back to the environment of the destination they have visited and enjoyed.

In 2018 Pure Crete improved recycling facilities in 10 properties by installing one glass bin and one non glass bin in each of them. We collected around 5000 litres of non-glass recycling and around 1998 litres of glass recycling in one sea
Find out more