2017 Pledge - Expert Africa's travellers helping the Big 5.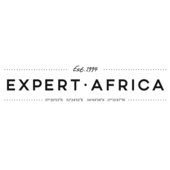 Seeing the 'Big 5' is one of the main reasons our travellers want to go to Africa. Rhinos are one of the most iconic species of the 5 but some species are critically endangered.

Expert Africa wants to play its part in conserving this incredible animal by working with Save the Rhino. We also aim to bring benefits to those living alongside these magnificent animals.
In 2017, we will begin a partnership with Little Indaba, a women's group in Lusaka, Zambia that produces and sells organic cotton animal toys. A selection of these are sold via Save the Rhino and a percentage of the sales support rhino conservation locally and globally.
Expert Africa pledges £5,000 to help financially support Little Indaba. We will also contribute our time, in terms of business expertise and marketing support. We aim to help grow the group's business sustainably, enabling them to reach more local women. Ultimately, this will raise more funds for the women themselves and more investments for Save the Rhino's vital conservation work.

We also pledge to make a financial contribution of around £15,000 throughout 2018 to community-based projects linked with different aspects of conservation in Botswana, Namibia and Tanzania, which are some of the countries most visited by our travellers.

We will actively promote these projects to our travellers, online and via social media. Increasing our own knowledge of conservation efforts in our key destinations will enable us to provide a better service, and also play a part in safeguarding the preservation of these wonderful species.

Find out more