Creating a "Wilderness Future Fund"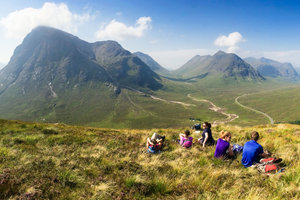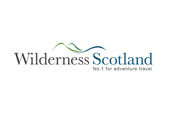 We love Scotland's wild places and so do our customers. At Wilderness Scotland we understand the powerful sense of exhilaration and awe that these places can evoke. We also recognise the environmental sensitivity of these places and strive to do everything we can to preserve them for future generations.
In 2017, we plan to build on the success of our past Customer Contribution Scheme and create a "Wilderness Future Fund". This will be an annual fund created by increasing the voluntary contribution from £5 to £10 per person.
Rather than simply donating the money to a conservation charity and letting them choose how the money is spent Wilderness Scotland want to direct the fund towards specific local environmental and community projects, ensuring that we are closely involved in how, and where, the money is spent.
We pledge to support two projects each year, one environmental and one social. We predict that £6,000 of donations will be available in the first year with increases predicted in following years. Every customer who contributes to the fund in 2017 will therefore be directly helping us to fulfil this pledge.
We plan to support different projects each year and to grow our fund so that over time we can help a variety of projects. Together with our customers, we will be investing in the future of Scotland's wild places and helping to ensure that future generations can also experience these incredible wild lands.
Protecting Scotland's wilderness for future generations.
Increasing our voluntary contribution to £10 per person.
Creating a fund that can be directed to specific projects.
Taking control over how funds are allocated.
Find out more