Carbon Neutral holidays to protect our destinations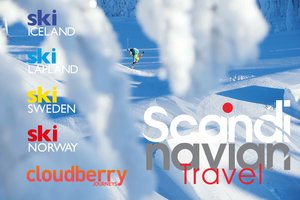 In 2017 as part of our AITO PROTECT project, Scandinavian Travel introduced carbon neutral holidays and offset 181 tonnes of carbon. Following a successful launch, from July 2018 we will become the first Scandinavian specialist Tour Operator to exclusively provide carbon neutral holidays.

Scandinavia has a reputation as an environmentally responsible region, and as specialists in this area Scandinavian Travel wanted to make similar commitments to the environment and climate. There is a significant carbon footprint associated with travel, especially greenhouse gas emissions from air travel, and limiting the footprint of our customers continues to be an appropriate pledge for us.

This year we aim to offset 500 tonnes of carbon by covering the cost to offset the per person carbon footprint in all our holiday packages. As in 2017, offsetting will be through two accredited projects, but this year we are letting our customers choose the second project we donate to. Voting will take place in July through an online poll sent out to our customer database by email and social media. This year we aim to raise awareness of our pledge internally and externally.

Our carbon neutral holidays provide Scandinavian Travel customers with an effortless way of travelling responsibly in Scandinavia. By delivering carbon neutral products we are directly contributing to the fight against global climate change. This directly benefits our destinations and will help protect the winter sports industry for future generations. Scandinavian Travel clients can be proud to book and travel with a responsible Tour Operator.
http://www.scandinavian-travel.co.uk/carbon-neutral-holidays
Find out more