Five new holidays promoting the use of public transport around the destination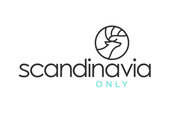 In 2019 Scandinavia Only will research and develop a programme of packaged holidays which are based on, and include, in-destination public transport as the primary means of transportation. Our target is to introduce and promote an additional three public transport holidays for the summer of 2020 and an extra two for the winter of 2020. This will increase our public transport holidays from 5 to 8 tours in the summer and 3 to 5 tours in the winter.

Public transport services, especially buses, are a means of transportation many customers do not use regularly at home. We will therefore present these journeys in an exciting and adventurous way making them more desirable experiences and not just a way of getting from A to B. Once a customer arrives in their destination country, their transportation between resorts i.e. the places where they will spend the night/s, will be by public transport following a detailed travel itinerary with pre-purchased tickets for all domestic journeys. This will provide the customer with a more authentic, 'everyday' experience and an opportunity to meet and travel alongside local people.

By doing this we will be supporting local transport companies who will benefit from additional income for their service, benefit the environment by using existing transport services and reducing CO² emissions from the alternative car hire option, and providing a steady and sustainable level of individual, experiential tourists who spend more in the destinations they travel to.

Research local bus routes.
Ensure bus journeys can be included in package.
Create holiday itineraries.
Promote tours via website and brochure.
Find out more