Supporting Social Enterprise in Asia One Meal At A Time (2017)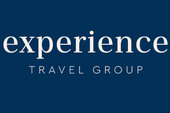 At Experience Travel Group we are passionate about crafting truly experiential holidays that allow clients to get under the skin of a destination. We believe that understanding a culture comes through learning about the history, getting to know the people and, of course, trying delicious local food.

Across Southeast Asia, there are innovative social enterprises that support vulnerable young people by helping them build a career in hospitality. The restaurants of Inle Heritage in Myanmar, Streets in Vietnam and Friends in Cambodia sponsor marginalised youth in their respective communities to enter comprehensive training programmes. These restaurants not only protect people by investing in their future but preserve the heritage of their local communities by producing authentic, traditional cuisine.

Our pledge is, therefore, to help these inspiring organisations flourish by organising 150 client visits to their restaurants by the end of 2017. Each client who visits will positively contribute to this worthy cause simply by enjoying a delicious local meal. In the organisations' own words, the best way to support them is by visiting, learning and spreading the word. Watching the testimonies of former students, it is clear that these projects enabled them to support their families and achieve their ambitions.
We believe that this is a collaborative, sustainable and tasty way to support local businesses with a powerful social impact.
We are proud to say that we have been successful in our pledge to book 150 meals at social enterprise restaurants in Asia. As experiential holiday specialists, it was imperative to have an insightful experience at the heart of our pledge.
Find out more