Protecting and enhancing wild places in the UK - Our 2018 AITO Protect Pledge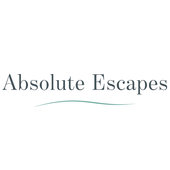 Absolute Escapes already works closely with the John Muir Trust (www.johnmuirtrust.org), a charity dedicated to protecting and enhancing wild places in the UK. The philosophy of the Trust fits in with our Company ethos about promoting the great outdoors and making it accessible through the walking holidays and self-drive itineraries we create around Scotland.

In 2018 we pledge to further promote our partnership with the Trust. We will include their logo and information about their activities on our website, social media channels and in all documentation that we send to our clients. This will reach over 150,000 people via our website, and 5,500 people via our social media channels. We will also include a leaflet in every information pack and details on our pledge to approx 1000 clients per year including details on how they can make their own donation.

We also pledge to arrange two conservation Volunteer Days for our team at Glenlude estate in the Scottish Borders. This will involve planting 200 trees on the estate to assist with rewilding this former sheep farm and conifer plantation into a mosaic of native habitats.

Finally, we will use the Give as you Live (www.giveasyoulive.com) website so all stationery and printing purchases we make results in a donation of £150.00 to the Trust.

Our aim is to help the Trust provide wilder, more beautiful countryside for our customers to enjoy and to demonstrate that we can all contribute in small ways to the restoration of wild land and responsible tourism.
We will arrange conservation days at Glenlude estate in the Scottish Borders where we will plant over 200 trees
We will promote the Trust in all our communications with our clients
We will raise money via an online fundraising platform
Find out more