Raising funds to train Mountain Guides in Tanzania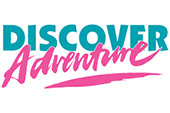 Discover Adventure funds a place each year for a budding porter, in Tanzania, to receive a recognised qualification in Tour Guiding and Wildlife Management from the Udzungwa Mountain College Trust.

At Discover Adventure, we care personally about investing in the countries we visit and contributing to the local economy. Our founders, Jonathan and Jane Bryan are passionate about giving back in a tangible way and have many friends amongst guides and operators in Tanzania. Without them we couldn't operate the challenges you love.

By funding a porter to receive training we not only provide a future guide for our groups, but also help them to support their family, raise their career prospects and enable their deeper understanding of sustainable and responsible tourism.

In 2018 we will be sponsoring two young porters, Amos and Elineka. Both have worked on the Mountain for 6-7 years. Elineka is our first female porter to be sponsored.

The 18 month long course is designed to enable studying whilst continuing to earn an income, however the course cost of Tsh2,720,000 is a huge amount for a porter to raise.

By donating just £10 you will directly contribute towards enabling Amos and Elineka to become qualified. Next time you visit Tanzania you may meet one of them or another guide, whose training you have helped fund and hear about the positive difference this training has made to their lives.

You can make your donation when booking on our website or by calling our office on 01722 718444.
Investing in local education and economy
Supporting environmentally friendly and sustainable tourism
Promoting gender equality
Find out more