Love Cape Town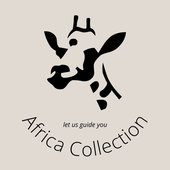 Africa Collection has been dealing with South Africa as a tourist destination for 20+ years. We have seen this amazing country develop, and visitor numbers steadily increase. However, in many areas, social & economic transformation has been slower than anticipated. Africa Collection is partnering with Uthando (meaning Love) in Cape Town, a non-profit organisation that supports an amazing collection of innovative and inspiring community development projects. In 2017 we will donate £5 000 to work with an exciting youth initiative:

PingOut
Also referred to as street or outdoor ping-pong, PingOut is more than simply ping-pong! The PingOut project is based on the idea of bringing social togetherness, physical activity, design and art into the public space. We aim to provide 5 x 1.2 ton ping-pong tables - fully manufactured, delivered and installed (by a civil engineer).

During your stay in Cape Town you can join one of Uthando's authentic, uplifting and fun day tours, visiting the community projects which Uthando is working with and supporting - and by doing so you are also making a donation, as part of the tour price. The focus of the tour is to visit interesting, innovative and inspiring community development projects, and at the same time helping these wonderful initiatives continue with their efforts. 'Pack For a Cause' is a project whereby we will also advise you what you can bring and donate when visiting the community projects.

Bringing Ping Pong to the community in Cape Town
Find out more