Encouraging greater communication of sustainability projects on the Davos Klosters website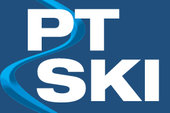 The community of Klosters takes great pride in its local environment and does a huge amount to protect its mountains, forests, glaciers and wildlife as well as its farming heritage and local traditions. However, they could certainly improve the way they communicate what they are doing to various stakeholders such as tourists, local businesses and other interested parties. We believe that many visitors to Klosters would be genuinely interested to know the action that is being taken to preserve the charm and character of this lovely ski resort. Indeed, by making this information more readily available they will foster greater engagement with their stakeholders which could lead to further funding and support for their initiatives.


PT Ski will work closely with Klosters to encourage them to promote their sustainability activities more widely. We aim to inspire them to dedicate a section of the Davos Klosters website detailing their successes in taking care of the local environment and outlining their plans for the future by the end of 2018. Once online we will link this section of their website to our own and would be delighted to share future successes on our own social media platforms and newsletters. In future, we also aim to pick one or two of the initiatives that are mentioned and to support them either financially or in other ways because we love the village of Klosters and want to help in any way we can to preserve and support this wonderful place. We know that our guests will be delighted to know that by coming on holiday with us they are helping preserve the destination.

Find out more