Rethink your drink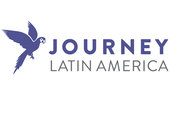 Following a year of selling Water-to-Go filter bottles to passengers with the aim of reducing plastic waste in our destinations JLA has now decided to take this idea further. We now want to focus on a more local scale with this pledge and to finally achieve our 2017 target of selling 500 bottles.

In 2018, we will establish partnerships with two Destination Management Companies (DMC's) to help reduce the number of single-use plastic bottles given to our clients during transfers and excursions. Firstly, we will assess how many single-use plastic bottles are used before analysing possible solutions (e.g. refillable water stations in their offices and at different stops on route) and then working with the DMC's to implement the solutions. We currently offer approximately 60 excursions and 140 transfers through these DMCs which could amount to saving hundreds of single-use plastic bottles. We believe that this will also lead to conversations with DMC's regarding other single use plastic on excursions such as plastic straws, bags and polystyrene boxes.

In addition to this we will continue with the promotion of our branded Water-To-Go bottles. We will now offer them to Bespoke Clients (70% of our customer base), with the aim to sell 350 bottles by March 2019). Furthermore we will develop our Sustainable Travel webpages to provide clients with information on the hotels we work with that have excellent environmental and social policies and with simple guidelines on the actions clients can take to travel responsibly while on holiday.

- Work with DMCs to limit their use of single-use plastic in Latin America
- Continue to sell our Water-To-Go bottles to our clients
- Update our sustainability pages to include hotels that support eco-friendly practices
Find out more