Creating a formal Responsible Travel Programme to raise awareness about projects that Dragoman Overland support.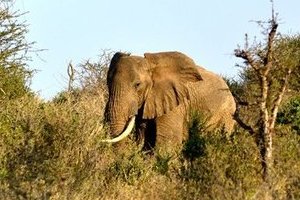 Dragoman Overland has supported a number of responsible travel projects for many years but has not promoted these effectively in the past or sought donations from their passengers to support them. In April 2019 we therefore created "Dragoman Supports", a formal entity to raise awareness with our clients and which will enable them to visit these projects and then make direct donations via a new web system.

In 2019 we will have this new system up and running and ready for clients to make donations to projects included in Dragoman Supports. Over the coming year we will aim to involve a minimum of 500 customers in these tours and we aim for a minimum of 250 clients to make a £2 donation which will raise £1,000.

Dragoman Supports currently includes a total of 21 projects. These projects are either supported financially by Dragoman or are visited on specific tours by our passengers. Each project is selected on the basis that it invests in the community by providing employment and training for local people and enables our passengers to participate and increase their awareness of sustainability and responsible travel. making a direct positive impact by taking part.

To find out more about Dragoman Supports or to make a donation go to the Responsible Travel pages on the Dragoman website or donate using our booking system at the time of booking.


Dragoman Supports has a mission to
Support local communities
protect the environment we travel through
assist wildlife conservation work particularly with endangered species
Find out more