TRAVEL + PROTECT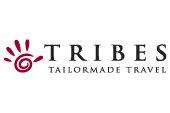 Tribes Travel takes responsible and sustainable tourism seriously. Since we started Tribes Travel in January 1998, we always aimed to offer travellers authentic, high quality holidays, and to do it in a responsible and sensitive way in regards the earth's natural and cultural assets.

We developed TRAVEL + PROTECT, a digital booklet to give clear information to our clients about how Tribes organises trips that promote responsible travel, how we help our destinations and to highlight various grass roots projects that we support through our charity, The Tribes Foundation. TRAVEL + PROTECT includes informative articles for clients to help them travel responsibly through their own actions.

We believe that, given the facts & opportunity, most travellers would choose to make a positive difference to their world. We hope that our TRAVEL + PROTECT digital booklet helps point the way to more responsible travel.

Promote sustainable tourism practices
Help clients to make the right choices when travelling
Use website, blogs, newsletters to convey message
Raise awareness for The Tribes Foundation
Promote grass roots projects we support
Find out more