Fundraising from our clients to pay hardship money to our trek crews following cancellation of Spring, Summer and Autumn 2020 seasons due to Covid 19 pandemic (2020)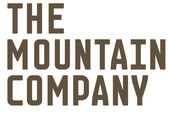 On March 13th 2020 we announced the cancellation of our Spring 2020 season in Nepal and Bhutan due to the Covid 19 pandemic. We knew that the lack of work would financially impact our trek crews so we immediately launched a fundraising campaign to help them out. We also relaunched fundraisers after cancelling our Summer 2020 season in Pakistan and our Autumn 2020 season in Nepal and Bhutan.

Our clients have been incredibly generous and we would like to thank them for their kindness. During 2020 we raised £11,990 for our trek crew hardship fund and we also have £2,480 available from our Project Protect 2019 where we sold Buff scarves.

The first tranche of the hardship fund was paid out on April 28th, 2020 to 23 of our trek crew in Nepal and 11 of our trek crew in Bhutan. We will pay out a second tranche to our offices in Nepal and Bhutan in September 2020 to compensate them for the cancellation of Autumn 2020 season.


Find out more