Bushbaby Travel Sustainability
Our sustainable Tourism Vision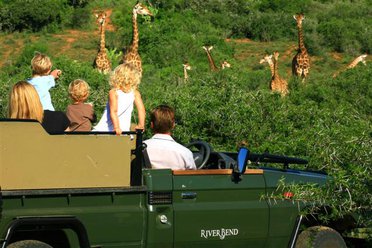 Sustainable Tourism Projects from Bushbaby Travel
Running a Sustainable Office
We strive to run our office on the most 'environmentally friendly' basis possible by minimising paper usage.
Most of our communications with clients and suppliers are managed electronically.
The paper we do use; our Ellie Poo Letterhead paper, is manufactured from 25% elephant dung and 75% post consumer waste.
Charitable Donations
We donate at least 5% of our pre-tax profits to the Bushbaby Charity. The prime beneficiary is currently the Cape Town projects of Nazareth House. For more information on their work, visit their website: http://www.nazhouse.org.za
Other projects include:
the 'Education for All' project in Morocco, helping young girls living in the Atlas to continue their education.
a 'greening' project for a local township, implemented by Grootbos Nature Reserve in Western Cape
Carbon Off-setting
We support Beyond Carbon, an industry wide programme to stimulate collective action by all tour operators and travel agents selling holidays which include air travel. It consists of a carbon reduction programme and a carbon offset service.
Revenue raised funds projects where there is a real additional and measurable carbon saving and wider social benefits which favour:
the environment;
wildlife;
pro poor policies and community improvements.