Carbon offset through donation to Practical Action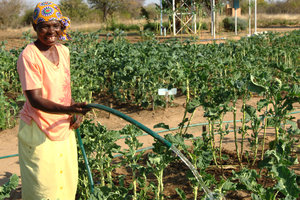 Tourism can have a positive impact on local communities, providing employment and income, as well as encouraging the preservation of local resources and culture. Nevertheless, travel, especially flying, does have an environmental impact, particularly in the production of greenhouse gases. As we become increasingly aware of the effect this is having on our climate, many people are looking for ways to reduce the impact of their holiday and to offset their carbon emissions.

Llama Travel offers its customers an opportunity to do this. We ask each customer to donate £25 after they have travelled with us. We match this donation and use the money to support the work of Practical Action, a UK based charity involved in the development of renewable energy in rural communities in Africa and Latin America. This allows these communities to advance economically and socially without becoming reliant on polluting energy sources.

As environmental awareness grows, we are seeing a rise in customer donations. In 2019/20 our goal is to increase Practical Action donations by 66%, having already increased them by 50% between 2017 and 2019. We will do this by having a stronger message and following up with customers who have not responded initially. We will also discount each customer's donation off their next trip with Llama Travel.

By being involved and informed about this issue our customers will not only have a better relationship with the countries they visit but also a deeper understanding of their environmental impact and how they can mitigate it.