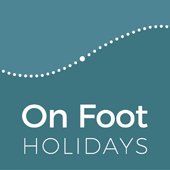 On Foot - Northern Provence
On Foot - Northern Provence Overview
A self-guided hike near Mont Ventoux to the north of Provence, from Venasque to Vaison-La-Romaine, including a circuit in the Dentelles de Montmirail. End with a night or two in Avignon.
Lacy mountains and gourmet food
To the east of Avignon and its nursery rhyme bridge is an area of extraordinary geological features. At the centre lies 'le Mont Ventoux' (the windy mountain), beloved - or perhaps not - of Tour de France cyclists, the view of its lonely summit a constant theme to our walking, although we opt for its greener foothills in this less-visited area of Provence. The walk starts and ends in villages perched atop a cliff: medieval Venasque, climbing high for views to the peaks of the 'Dentelles de Montmirail' (lace points) where you will walk later in the week. From Venasque to Mazan, perhaps upgrading to the Marquis de Sade's former home, tiny Le Barroux, Gigondas, before a triumphant walk, via the narrow streets of Crestet, into Vaison-la-Romaine with its Roman bridge.
And of course as this is France, the food and wine are most definitely not of secondary importance. Each hotel boasts a good kitchen delivering meals of greater or lesser complexity and opportunities for tasting not only the well-known regional wines but also perhaps Vacqueyras whites and a variety of 'marcs'. Why not time your visit to finish with Vaison's Tuesday market, stocking up on delicacies to take home, before transferring to Avignon to spend a night or two in this historic centre - the Palais des Papes, the bridge, yes, and also the fascinating side streets and museums.
Five and four night versions of this holiday are also available. See the On Foot Holidays website for details of prices and dates.
On Foot Holidays website: Northern Provence