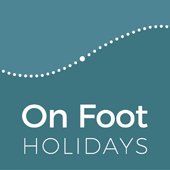 On Foot Holidays - Umbria
On Foot Holidays - Umbria Overview
A seven-night self-guided hike from Spoleto to the Sabine Hills, ending at the Abbey of Farfa, near Rome.
Spoleto, the Sabine Hills, the Way of Saint Francis and the Duchy
A remarkable extended walk down the spine of Italy from Spoleto, just south of Assisi, to the abbey of Farfa, at the southern tip of the Sabine Hills, this route is designed for the more experienced walker. It goes through the territory of the old Duchy of Spoleto, which was founded by the Lombards in the 6th century AD. Its destination, the abbey, was founded by Duke Faraold II of Spoleto in the 7th century. Faraold went into seclusion at the end of his life at an abbey he also founded, San Pietro in Valle, where he is buried - and where you can stay (upgrade - night 2). Much of the first few days uses the Via Francigena, so Saint Francis is never far away in the churches and shrines you pass.
From the medieval town of Spoleto, with its cathedral, fortress, ancient streets and sophisticated streetlife, your walk leads you (after a short lift at the start) over the hills to the pretty Val Nerina at Ferentillo; onward over vine-clad hills to the lake at Piediluco, the last remnant of the lake that once filled the whole of the Rieti Plain. Stay at hilltop Labro in one of two beautifully restored village houses, before crossing the Plain to the Sabine Hills at Greccio, where Saint Francis is believed to have invented the Christmas Nativity scene, and whose cell you can visit. Cross the hills to Cottanello, then through Casperia (staying in a palazzetto) to Mompeo, where our route advisor Stefano and his family will be ready to greet you. The final day to the abbey of Farfa completes your pilgrimage - and you may be lucky enough to get a hilltop glimpse of the dome of Saint Peter's in Rome, forty miles away. You can also add a night or two in Rome at our favourite B&B.
Seven, six, five and four night versions of this holiday are also available. See the On Foot Holidays website for details of prices and dates.
On Foot Holidays website: Umbria