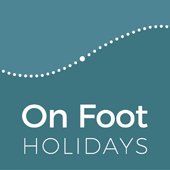 On Foot Holidays - Dolomites
On Foot Holidays - Dolomites Overview
A self-guided hike through the Dolomites from San Candido to Cortina, including a night in a refuge, and a circuit round the iconic Tre Cime.
From remote South Tyrol to sophisticated Cortina
This self-guided mountain holiday combines two of the most attractive areas in the Italian Alps. The South Tyrol (Süd-Tirol) is a German-speaking enclave in Italy, a landscape of bucolic meadows and beer gardens. Start in the pretty town of San Candido (Innichen), and limber up on the first day with a circular walk which takes in the wide sweep of the valley of the incipient River Drava. The real walking begins on day 3, first to a remote refuge, and then, cresting the Passo Rondoi at over 2200m, into the Italian Dolomites at lakeside Misurina. The culture is now Italian, the wine from the Veneto. Then on through breathtaking scenery to the smart resort of Cortina, famed for skiing but best seen in its panoramic bowl in the summer.
Finish with a circular walk form Cortina via a pretty path up from the Falzarego Pass, through the dramatic Col de Bos, and up to the Lagazuoi refuge. Along the route are reminders of World War I battles between the Italian and Austro-Hungarian armies in this unforgiving terrain, and the open-air museum at Lagazuoi is well worth the climb, with huts, tunnels and trenches to explore. 
Six and five night versions of this holiday are also available. See the On Foot Holidays website for details of prices and dates.
On Foot Holidays Website: South Tyrol to the Dolomites