Holidays from
PT Ski Limited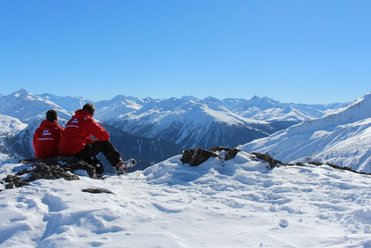 PT Ski provides truly unique ski holidays in the Swiss resort of Klosters, catering for skiers and families of all ages and skiing abilities. With a wealth of skiing heritage behind us and an intimate knowledge of Klosters you could be in no better hands. James and Sarah Palmer-Tomkinson, founders and directors of PT Ski, personally oversee all aspects of their guests' holidays from start to finish. Whether for 1 week, a long weekend or something longer we will arrange an unforgettable Klosters ski holiday for you.

For the more adventurous we run fabulous off piste skiing weeks or weekends, and for the younger generation our kids' ski weeks are a real hit.

Klosters is a place that draws families, discerning skiers who want the best and those who love the mountains. We apply an exceptional level of care, personal attention and service to all of our ski holidays so that you can fully enjoy your time in Klosters and get the most out of your skiing.

"PT Ski's attention to detail was excellent. We feel that we got the most out of a location that we did not know at all." - Sue G, 2013

"PT ski were brilliant! Truly professional and so trustworthy throughout." Jess HW, 2014
Registered Name
PT Ski Limited
Address
41 Napier Avenue
London

SW6 3PS
Telephone
020 7736 5557
Email
Website
Facebook
Twitter
Click here to leave feedback for PT Ski Limited >
Holiday Programmes from PT Ski Limited
Adventure Weekends
PT Ski Off Piste holidays are for the adventurous type who want to experience something truly exhilarating whilst not having to worry about where you're going or how you're getting home.
Find out more about this programme >
Girls trips
A girls' trip to Klosters is the perfect detox from the stresses and demands of work and home. Enjoy the sunshine, pristine pistes and the tranquility of the mountains with a mini break to this picturesque Alpine village. With PT Ski you
Find out more about this programme >
Racing Weekends
Whether you are an amateur or an experienced skiing racer, we have something for everyone. Our preseason masterclass will prepare you for the season, whilst the Parsenn Derby will test your downhill skills.
Find out more about this programme >