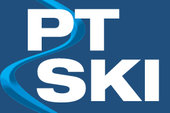 Adventure Weekends by PT Ski Limited
PT Ski off piste weekends are something a little special as they come with all the flexibility and service of a regular PT Ski holiday. The weekends are usually hosted by PT Ski founder and director James P-T who has a huge amount of knowledge about the Klosters off piste, while the guiding is done by a qualified local guide. You will ski all over the local mountains, sometimes ending up in the middle of nowhere where the PT Ski minibus will be waiting for you to whisk you back to the lift station for another run. The combination of the amazing Klosters off piste and PT Ski's magic touch will make sure that you go home many fantastic memories of a truly fabulous weekend.

We offer
PT Ski off piste weekends are something a little special as they come with all the flexibility and service of a regular PT Ski holiday. The weekends are usually hosted by PT Ski founder and director James P-T who has a huge amount of knowledge about the Klosters off piste, while the guiding is done by a qualified local guide. You will ski all over the local mountains, sometimes ending up in the middle of nowhere where the PT Ski minibus will be waiting for you to whisk you back to the lift station for another run. The combination of the amazing Klosters off piste and PT Ski's magic touch will make sure that you go home many fantastic memories of a truly fabulous weekend.

We offer two off piste weekends, a January Freeride for advanced off piste skiers (from £1600pp), and our Off Piste Adventure for intermediate off piste skiers (from £1350pp). The dates for this season are 29th January - 2nd February and 4th - 8th March 2020.

In addition we are offering a Ladies off Piste weekend for the 18th to 22nd March 2020 (£1475pp).

The prices are based on 2 people sharing a standard room at the Silvretta Parkhotel and includes half board, all local taxes, 4 days off piste with a guide and our PT Ski Service (including transfers to and from Zurich Airport). The price does not include flights, ski passes, equipment rental, insurance or hotel extras.