Search using the drop-down filters below
Use this search box to quickly find your ideal holiday.
Alternatively, search using keywords
E.g: Wildlife and walking safari in Zambia
Select your destination / interest
Search for the name of the company that you are trying to find

Type a company or programme name and this search will take you
to the main company's page
Holidays to Italy
Whether its Grand Tours or terracotta-coloured villas, Italy has always been a travel A-Lister. The challenge comes in picking a particular brand of la dolce vita. Italy's cities offer time-proven fodder for culture-lovers: Florence's art, Pisa's wonky tower, Venice's canals and Rome's, well, everything all contenders. Seaside Puglia and hilltown-happy Tuscany represent rental hotspots, while nowhere's more chic than an Amalfi Coast hotel. Further south, the quasi-autonomous, sun-scorched isle of Sicily scores for sandy shores, still-standing Greek temples and superb food.

What keeps me coming back? The climate and lovely language help, as do those moreish Baci chocolates. But, ultimately, its Italy's apparently never-ending supply of secret spots which have me hooked: the Pian Grande's extraordinary poppy blooms, which once made me cry, the trabacchi: rickety wooden fishing piers turned hopelessly romantic fish restaurants in Abruzzo, or up-your-sleeve beaches like Sardinia's incredible Cala Biriola, rewarding a two-hour trek with near-heaven.
199
great holidays to Italy
Sort by:
Price


Traveller Rating


Duration


Special Offers


Late Availability


Filter by tour operator:
An expert-led archaeological, cultural and gastronomic tour of Sicily with Peter Sommer Travels.
Price from
£4,595
Holiday duration:
14 days
Find out more about this holiday
This is classic Tuscany, south of Siena, where rolling hills of vineyards and olive groves are pierced with rows of elegant cypress trees.

Price from
£840
Holiday duration:
8 days
Find out more about this holiday
Puglia Across the Ages from CICERONI Travel. Leisurely exploration of Puglia, the unspoilt and undiscovered part of Italy. Visits to a wide range of monuments from medieval and later periods. Time to absorb the wonders of Lecce, a jewel of southern Italian Baroque. Wonderful and unknown Norman Cathedrals and Castle. Excellent food and wine.
Price from
£2,495
Holiday duration:
8 days
Find out more about this holiday
"Embark on the Gastronomic Tour of Sicily for a mouth-watering vacation". USA Today

An expert-led tour exploring the cuisine and culture of Sicily.
Price from
£3,525
Holiday duration:
8 days
Find out more about this holiday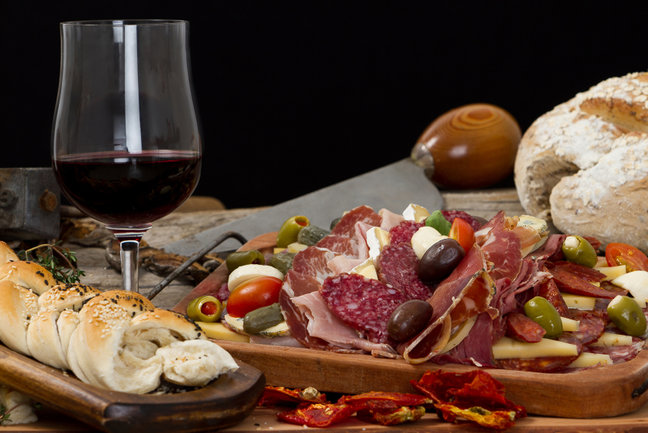 A self-guided hike along the Amalfi Coast from Amalfi to Sorrento, taking in Ravello, Praiano, Positano and the Sentiero degli Dei (Footpath of the Gods). Our own version allows you to walk the whole way without using a single bus or taxi - the only company that offers this!

Price from
£980
Holiday duration:
8 days
Find out more about this holiday
Hotel based one week walking holiday around Mont Blanc, the highest peak in the Alps
Price from
£1,245
Holiday duration:
8 days
Find out more about this holiday
Includes tickets to three operas, performed on consecutive evenings, in the setting of a Roman amphitheatre, the most famous of open-air opera festivals.

Accommodation is a 5-star hotel in the historic centre, with an optional minibus to the operas.

The tour is accompanied by art historians who lead walks and visits during the day.
Price from
£2,630
Holiday duration:
5 days
Find out more about this holiday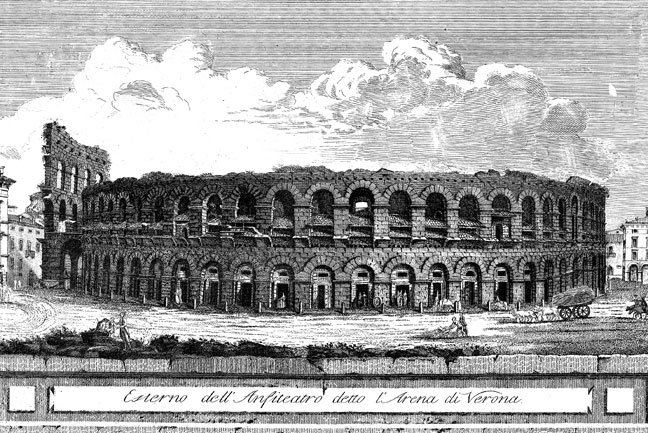 The Dolomites have a justifiable reputation for their scenic beauty and are recognised as a European hot spot for wildflowers. We spend a week (24 Jun – 1 Jul '18), walking daily in a range of terrains and habitats. We stay for two nights in a traditional mountain hotel on a high altitude meadow and 5 nights in Cortina d'Ampezzo.
Price from
£2,390
Holiday duration:
8 days
Find out more about this holiday
Cycle through Italy, from the unique city of Venice on the Adriatic Coast to Rome, the Italian capital, renowned for its ancient history.
Price from
£1,099
Holiday duration:
6 days
Find out more about this holiday