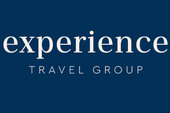 A Different Side of Rajasthan
A Different Side of Rajasthan Overview
An incredible journey through Rajasthan covering the famous cities of Delhi, Jaipur and Udaipur and their sights. This holiday also veers right away from the beaten track to explore the Rajasthani countryside, wilderness and wildlife in places such as Bundi, Bharatpur, Shahpura and Deogarh.

Rajasthan is a magnificent and mesmerising state, and each city and landscape is equally as bewildering, complex and spell-binding as the next. We've designed this itinerary to take you to places that you wouldn't otherwise see, without missing what made Rajasthan so famous in the first place.

Find out more about the A Different Side of Rajasthan holiday.