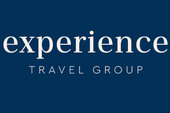 In Depth Tamil Nadu
In Depth Tamil Nadu Overview
In this two-week privately guided holiday, you'll experience the southern state of Tamil Nadu, with its deep-rooted religious beliefs, incredible temple sites, remote plantations and the coastal regions of Pondicherry and Mahabalipuram.

You'll move every couple of nights and travel by train and plane as well as in a chauffeured car, so this holiday is designed for the more active traveller who enjoys a really varied itinerary. Beginning with a flight to Chennai, you will be transferred to Pondicherry to discover this former French territory. Travelling by train, your next stop is Kumbakonam, the 7th century capital of the Chola dynasty. Journey into the rural countryside and villages towards Chettinad to visit the communities that reside here, learning about their culture and cuisine. Spend time relaxing at a lovely plantation in the hills before staying in Madurai, a city famous for upholding Tamil traditions. To round off your holiday, head to the coastline in Mahabalipuram for some time on the beach.

Find out more about the In Depth Tamil Nadu holiday.