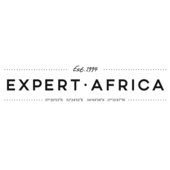 Tanzania Holidays by Expert Africa
Tanzania was one of the original game-viewing destinations in Africa, second only to Kenya. The range of safari options in Tanzania is huge, so choosing the right one can be complex.

Perhaps Tanzania's greatest strength is its diversity: it has top safari areas, and also gorgeous tropical beaches - all linked by efficient internal flights. It's a winning combination: you can come straight from a safari camp in the morning and reach the Indian Ocean in time for an afternoon swim in the surf.

Because the country is vast, it helps to think of Tanzania holidays falling into four broad areas: the famous 'northern circuit' safaris; the wild parks of southern Tanzania; the remote safaris
Tanzania was one of the original game-viewing destinations in Africa, second only to Kenya. The range of safari options in Tanzania is huge, so choosing the right one can be complex.

Perhaps Tanzania's greatest strength is its diversity: it has top safari areas, and also gorgeous tropical beaches - all linked by efficient internal flights. It's a winning combination: you can come straight from a safari camp in the morning and reach the Indian Ocean in time for an afternoon swim in the surf.

Because the country is vast, it helps to think of Tanzania holidays falling into four broad areas: the famous 'northern circuit' safaris; the wild parks of southern Tanzania; the remote safaris of western Tanzania; and the beaches of the coast & islands. Tanzania's three safari areas are very different; but all combine well with trips to the beach!

Camps in the remote areas of southern and western Tanzania are usually visited on fly-in safaris, which use light aircraft to fly between the parks and camp. Flying allows quick access to even remote camps, and scheduled aircraft run frequently. Once at the camps, their own guides will use 4WDs and boats to get you around the parks.

All of our holidays to Tanzania are tailor-made, which means that all are different – crafted to suit the individual travellers. Below is just one idea of what we can offer inTanzania; see our own website for dozens more ideas, and then talk to us if you'd like our ideas for your special trip.