Search using the drop-down filters below
Use this search box to quickly find your ideal holiday.
Alternatively, search using keywords
E.g: Wildlife and walking safari in Zambia
Select your destination / interest
Search for the name of the company that you are trying to find

Type a company or programme name and this search will take you
to the main company's page
Holidays to Portugal
Forget geographical proximity - Portugal is thrillingly different from Spain, quietly tending wonders ripe for savvy discovery. Its immense Atlantic shore mixes dune-backed beaches with rugged sea-cliffs and fishing spots sizzling seafood by the quay. The vast Alentejo – a third of Portugal - is a lush patchwork of vineyards, cork woods and medieval hill towns. Nature stars in the Sierra Estrela's rugged peaks and the trail-laced wilds of the Peneda-Geres National Park.

The atmospheric glories of Lisbon – among Europe's cheapest as well as loveliest capitals - are complemented by the sherry mecca of Porto plus myriad less-explored beauties. Discover Portugal's early history amid the cobbled lanes of Guimaraes – its 11th century first capital. Delve the ancient university towns of Coimbra and Evora, and the 'Iberian Venice' of Aveiro. And make time too to reassure Europe's gentlest people that, though their global empire has gone, their country remains a global wonder.
95
great holidays to Portugal
Sort by:
Price


Traveller Rating


Duration


Special Offers


Late Availability


Filter by tour operator:
An epic adventure! Bring your own car or motorbike to Santander and cut a swathe right through the heart of Spain to Porto on the Atlantic coast before looping back through Galicia to the northern coast and the Picos de Europa mountains, this holiday is full of delightful contrasts from start to finish!
Price from
£1,150
Holiday duration:
15 days
Find out more about this holiday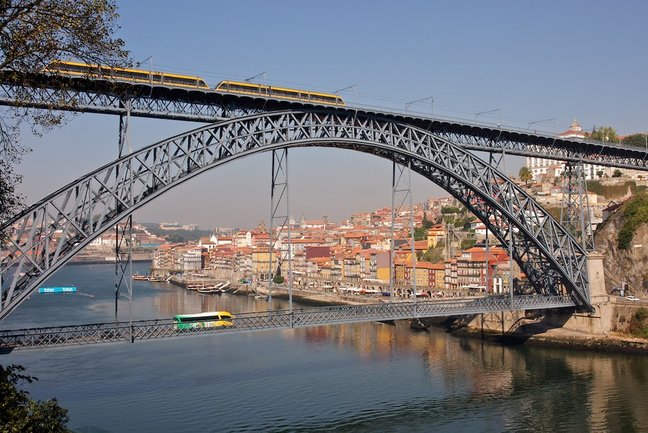 Discover the remarkable palaces, castles and architectural treasures of Sintra, the luxuriant 'garden of Lisbon', from some exceptional hotels.
Price from
£765
Holiday duration:
8 days
Find out more about this holiday
A self-guided hike in the hills of green Peneda. from Soajo, via Brufe with its famous Restaurant Aboncahado, and the Roman Road to Emaus, before a final walk over the hill to your converted monastery at Santa Maria do Bouro. Visit Braga and Porto too, and relax in this unspoilt part of sunny Portugal.
Price from
£670
Holiday duration:
8 days
Find out more about this holiday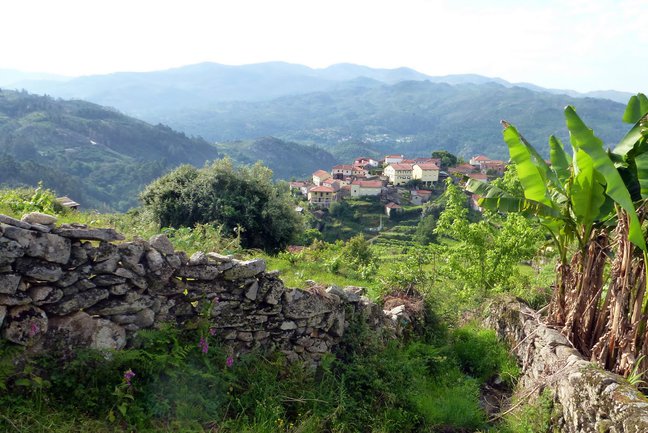 The Cliff Bay with Classic Collection Holidays. Available from 2 December 2015 to 31 May 2017 this 7 night holiday costs from £1187 per person, which includes flights and private transfers.
Price from
£960
Holiday duration:
8 days
Find out more about this holiday
Portugal, Cape St Vincent - Walks and Orchids on the Edge of Europe - is a gently paced walking holiday in search of the orchids, endemic plants and migrant birds on Cape St Vincent in the spring. Running 31 Mar - 7 Apr 2019 (max 14 guests) this tour has expert guides & includes a boat trip plus visits to museums, 14C churches & mediaeval castles.
Price from
£2,026
Holiday duration:
8 days
Find out more about this holiday
On this holiday you will be riding in the beautiful Alentejo region of Portugal. This exclusive package combines a flexible riding programme of top quality tuition with outstanding trail rides. Set within breathtaking countryside you can relax and unwind at this family run equestrian centre, and with easy access and collection from Faro and Lisbon.
Price from
£350
Holiday duration:
4 days
Find out more about this holiday
An 8-day holiday focusing on the birds, mountain flora, other natural history and prehistoric rock art of north-eastern Portugal, based in the Côa Valley and Serra da Estrela Natural Park.
Price from
£1,495
Holiday duration:
8 days
Find out more about this holiday
Round tour of Northern Portugal - A longer tour taking in all the highlights of North Portugal yet without too much driving. Visit historic Porto with its charming old quarter and the breathtaking valleys, Douro, Lima and Minho. Try the world class Port wines Douro and Vinho Verde. Flexible start dates, this 11 day trip costs from £700.
Price from
£750
Holiday duration:
11 days
Find out more about this holiday
Portugal's three greatest cities are very distinctive in character, making our self-guided walking tours through the ancient streets all the more fascinating.
Price from
£66,500
Holiday duration:
7 days
Find out more about this holiday