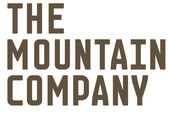 Snow Lake Hispar La in Pakistan
Snow Lake Hispar La in Pakistan Overview
Snow Lake is a high altitude glacial basin over 16km wide located at the head of the Biafo and Hispar glaciers. Martin Conway, the first foreign visitor, gave Snow Lake this name in 1892 and described the area as "beyond all comparison the finest view of mountains it has ever been my lot to behold, nor do I believe the world can hold a finer".
Biafo and Hispar glaciers meet at Hispar La making this system the greatest concentration of glacial ice outside Antartica. This vast river of ice connects two ancient mountain kingdoms; Hunza in the west with Baltistan in the east. Snow Lake area was described by the famous mountaineer explorer Eric Shipton as 'the last blank on the map'. As this region is so remote it serves as the last stronghold for many animal including Himalayan bear, ibex, markhor and the snow leopard.
Towering high above Biafo and Hispar glaciers are jagged peaks, these include Kanjut Sar (7,760m), Distaghil Sar (7885 m.) Makrong Chhish (6,607m), Latok group (Latok I: 7,145m, Latok II: 7,108 m, Latok III: 6,949m, Latok IV: 6,456m) and Baintha Brakk/The Ogre (7,285m). The Ogre was famously first climbed in 1977 by Britons Doug Scott and Chris Bonington when they had an epic descent with Scott breaking both of his legs and took a week to reach Base Camp.
Find out more about the Snow Lake Hispar La in Pakistan