K2 Base Camp in Pakistan overview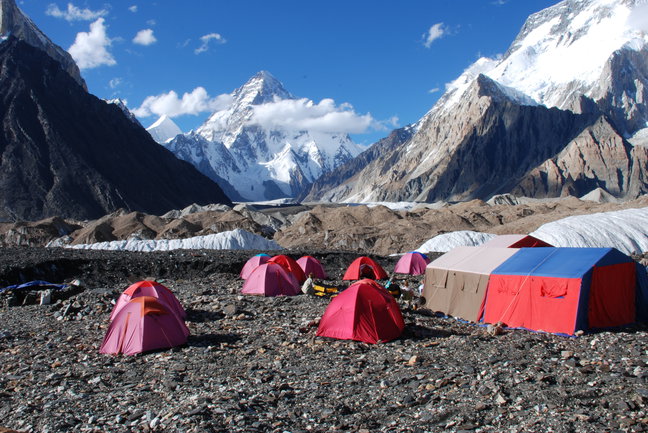 K2 Base Camp & Concordia is considered to be one of the world's great treks with breathtaking scenery unsurpassed anywhere else in the high mountains. The journey starts with a flight to Skardu with spectacular views of the Karakoram range including Nanga Parbat, after several nights in Skardu we take jeep transport to the road head at Askole.
K2 Base Camp and Concordia follows a trekking route lined with rugged mountains all the way from Askole, the last village in the Braldu gorge, to Concordia. On our walk up the Baltoro glacier we will see the Trango Towers, Masherbrum, K2 and Broad Peak among many others. Concordia has been described as the "Throne Room of the Mountain Gods" for its unique 360° panorama of 7,000m mountains and impressive views of K2.