Island Holidays by McKinlay Kidd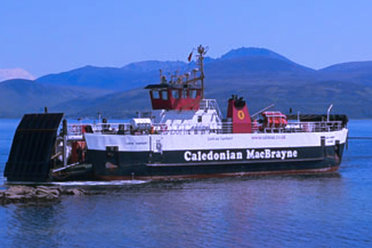 Scattered off the north and west coast of Ireland and Scotland there are hundreds of islands just waiting to be explored.

Scotland's most northerly islands are halfway to Norway. Visit Shetland or Orkney and you'll notice a distinct Scandinavian/Scottish feel as you marvel at the fascinating geological and cultural history. Pick up a car and drive through the sparkling chain of the Outer Hebrides with their wild natural beauty and white sandy beaches. There's wonderful wildlife to be seen on Mull and Arran, magnificent mountains on Skye, whisky to be drunk on Islay (it has eight distilleries) and peace and quiet to be soaked up on wee islands such as Iona, Gigha, Colonsay, Coll and Tiree
Scattered off the north and west coast of Ireland and Scotland there are hundreds of islands just waiting to be explored.

Scotland's most northerly islands are halfway to Norway. Visit Shetland or Orkney and you'll notice a distinct Scandinavian/Scottish feel as you marvel at the fascinating geological and cultural history. Pick up a car and drive through the sparkling chain of the Outer Hebrides with their wild natural beauty and white sandy beaches. There's wonderful wildlife to be seen on Mull and Arran, magnificent mountains on Skye, whisky to be drunk on Islay (it has eight distilleries) and peace and quiet to be soaked up on wee islands such as Iona, Gigha, Colonsay, Coll and Tiree.

The islands off the coast of Ireland are similarly different in charm and character. Many can be visited on a day trip but we think you'll appreciate them much more if you linger a while and enjoy the craic. The Aran Islands are steeped in history, with over 50 different monuments of Christian, pre-Christian and Celtic heritage. More recently the watery landscapes of the Wild Atlantic Islands have provided creative inspiration for generations of artists and writers. Just off the Causeway Coast in Northern Ireland, Rathlin Island is a peaceful wildlife haven with a renowned RSPB Seabird Centre where you can watch puffins, guillemots, razorbills and kittiwakes during the summer months.

In Northern England, visit entrancing Holy Island for some spiritual rejuvenation amid the salty blasts of sea air – it's accessible by causeway, but only at low tide.

Grappling with route-planning and flight and ferry timetables is not for the faint-hearted, so let us work out the tricky bits and leave you free to enjoy your island adventure.