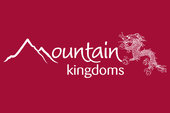 Cultural Tour of Japan
Cultural Tour of Japan Overview
Castles, temples, mountains and tea ceremonies - all the must-see sights and cultural experiences in the Land of the Rising Sun.
Highlights of Definitive Cultural Tour of Japan
Explore the cultural city of Kyoto, and the historic castles of Matsumoto and Himeji
Take part in a tea ceremony in Kyoto and stay in traditional ryokan and minshuku
See the snow monkeys of Yudanaka Onsen
Spend a night with the monks in a temple on Mount Koya
Enjoy remarkable views of iconic Mount Fuji – weather permitting
Visit Narai, one of the best-preserved post towns on the Nakasendo Trail
Experience modern Japan; high-rise Tokyo, Hiroshima Peace Park, bullet trains and the neon lights of Osaka


This dream tour ticks off all the must-see sights and cultural experiences, and is the perfect trip for the first time visitor to Japan. Highlights include: Matsumoto and Himeji Castles, the famous snow monkeys of Yudanka, the cities of Tokyo, Osaka and Hiroshima, views of Mount Fuji and the Nakasendo Trail. Along with bullet trains, tea ceremonies, sumo wrestlers, hot spring baths, ryokans and temples – this truly is an immersive journey packed full of natural, cultural and scenic interest.



Find out more about the Cultural Tour of Japan