Cambodia-Tailor Made Holidays by Eastravel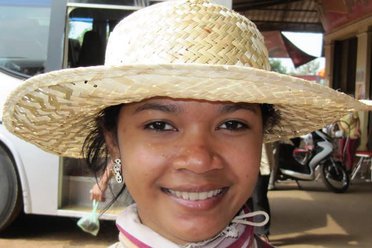 Once home to the powerful Khmer Kingdom, Cambodia was off limits to the tourist trail for many years and its secrets lay undiscovered for centuries.

Cambodia is probably most famous for the awe inspiring temples of Angkor Wat. Dating back to the 12th and 13th centuries these magnificent structures were abandoned and eventually became hidden by thick forest until they were rediscovered in 1860. Some temples have now been lovingly rebuilt while others still remain half engulfed by the rain forest.

Yet Cambodia is so much more than just temples.

Wild jungle, mountainous landscapes and deserted beaches are abundant throughout the country. National Parks, with their tropical forests
Once home to the powerful Khmer Kingdom, Cambodia was off limits to the tourist trail for many years and its secrets lay undiscovered for centuries.

Cambodia is probably most famous for the awe inspiring temples of Angkor Wat. Dating back to the 12th and 13th centuries these magnificent structures were abandoned and eventually became hidden by thick forest until they were rediscovered in 1860. Some temples have now been lovingly rebuilt while others still remain half engulfed by the rain forest.

Yet Cambodia is so much more than just temples.

Wild jungle, mountainous landscapes and deserted beaches are abundant throughout the country. National Parks, with their tropical forests and mangrove swamps, are home to many different types of birds and animals. Limestone mountains are riddled with cave formations many of which are revered as ancient shrines, and offshore islands are home to tiny villages and fishing communities.

A Taste of Cambodia Holidays by Eastravel offers a selection of itineraries that ensures that your journey remains an adventure as much as a holiday .