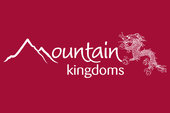 Brahmaputra River Cruise
Brahmaputra River Cruise Overview
Combine a relaxing cruise on the Brahmaputra River with Rajasthan, Darjeeling or Bhutan. Whichever option you choose, your fortnight will be spent in style, with a mix of sightseeing and wildlife watching.


Highlights of the Brahmaputra River Cruise
Superior cabin in a luxurious cruise boat
Visit a tea plantation and Majuli Island
Elephant safari in Kaziranga National Park to see rhinos
Game drive in Ranthambore National Park

Our Indian Brahmaputra River Cruise & Bhutan tour offers a fortnight of fantastic experiences. Your first week will be spent exploring the mystical land of Bhutan, visiting the three main areas in Bhutan you will get to see the highlights of this fascinating country including a visit to the famous Taktsang Monastery.

From here you will fly to Guwahati, to join your boat for your week-long river cruise along the Brahmaputra River in the shadow of the eastern Himalaya. You'll stay aboard one of the most luxurious and up-to-date cruise boats on the Brahmaputra River – the MV Mahabaahu, and make regular shore visits to the key sights of this culturally rich area including the Kaziranga National Park.

To find out more about the day by day itinerary of this trip, what's included in the price and much more, visit our website.


Find out more about the Brahmaputra River Cruise