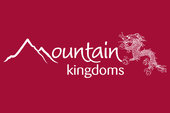 Walking Atacama & Argentina
Walking Atacama & Argentina Overview
Wonderful walking trails through the spectacular rock formations of the Atacama Desert, and the enchanting landscape of El Norte.
Highlights of Gentle Walking Atacama & Northern Argentina
Enjoy superb walks to Moon Valley, Rainbow Valley and the Taito Geysers
Walk through stunning, multicoloured valleys and gorges in northern Argentina
See the dazzling Atacama Salt Flats
Discover ancient rock paintings and visit an observatory
Tour renowned wineries and take in a tango show in Buenos Aires



This fabulous trip will introduce you to two totally distinctive and contasting regions of South America, the amazing Atacama Desert in Chile, a high altitude desert plateau and the driest place in the world, and the El Norte region of Argentina, an area of extraordinary landscapes of hidden valleys, spectacular gorges and glittering salt flats. You will have opportunities for some fantastic walking in both these regions.



Find out more about the Walking Atacama & Argentina