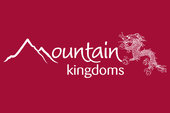 Gentle Walking Bhutan
Gentle Walking Bhutan Overview
Discover the best of Bhutan with gentle walks, cultural sightseeing and comfortable accommodation. Each departure takes in a local festival where you can mingle with the locals as they celebrate.


Highlights of Gentle Walking Bhutan
First rate accommodation in Bhutan using comfortable hotels and lodges
Relax at Dwarika's hotel in Kathmandu – a unique heritage property
Explore the cultural highlights of Bhutan including iconic Taktsang Monastery
Attend a vibrant, Bhutanese festival
Excellent and varied programme of gentle walks

This holiday offers the perfect introduction to Bhutan, for those who like to explore on foot! We have designed the itinerary to give you a wide variety of experiences though it will be an adventure enjoyed in comparative comfort because every night is spent either in a hotel or comfortable lodge. Each walk has an interesting objective taking you to fascinating temples, hermit retreats, old palaces, ancient villages or simply into lovely scenery.

To find out more about the day by day itinerary of this trip, what's included in the price and much more, visit our website.

Find out more about the Gentle Walking Bhutan