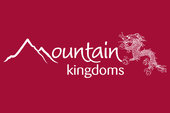 Quest for the Antarctic Circle
Quest for the Antarctic Circle Overview
Experience the ultimate adventure of a lifetime as you sail the icy waters of the Antarctic aboard the M/S Expedition cruise ship.
Highlights of the Antarctic Circle
Explore the South Shetland Islands & Antarctic Peninsula
Daily zodiac excursions where can you get a closer look of the wildlife
Watch for whales, seals and penguins
A real once-in-a-lifetime trip



On this awe-inspiring voyage we'll head to the Antarctic Peninsula and the South Shetland Islands, abounding with wildlife. Here penguins gather in vast colonies with their fast-growing chicks, whales are seen in great numbers, seals haul out onto ice floes and numerous seabirds trail in the ship's wake. Heading further south than most travellers get to experience, into the Antarctic Circle, there is plenty of time to enjoy the sheer beauty and the breath-taking scenery of blue and white icebergs, impressive glaciers and rugged snow-capped mountains. And, with regular shore landings, we'll get to set foot on the 'Great White Continent', building memories which will last a lifetime!

Your cruise ship, the M/S Expedition, offers great comfort and facilities to guests on board. The ship has spacious en suite guest cabins with sea-facing windows, first-rate dining, a gym, sauna, library, pub and lounge. On board to ensure you have an enjoyable cruise are a fantastic crew, including a photographer and expert guides who have a wealth of knowledge to share with you.



Find out more about the Quest for the Antarctic Circle