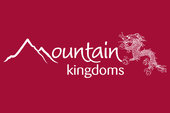 Spirit of Shackleton, Antarctica
Spirit of Shackleton, Antarctica Overview
Discover the abundant wildlife and the unrivalled landscape of the Falkland Islands, South Georgia, the South Shetland Islands and the Antarctic Peninsula


Spirit of the Shackleton Highlights
Fascinating wildlife and birdlife of the Falkland Islands
King Penguin & macaroni penguin rookeries of South Georgia
Explore South Shetland Islands & the Antarctic Peninsula
Astonishing scenery, towering icebergs, glacier and snow-capped mountains
Zodiac excursions, taking you closer to beautiful landscapes and astonishing wildlife
Expert guides, great food and spacious cabins on the M/S Expedition cruise ship

On this awe-inspiring voyage you'll visit the Falkland Islands, South Georgia and Antarctica. The Falkland Islands provide a rare opportunity to witness the biological diversity and extraordinary scenery of the southern islands. Penguins and albatross are abundant here, and the Falklands have the largest black-browed albatross colony in the world. In Stanley, meet the hardy local inhabitants whose colourful houses provide contrast to the long dark winters. Weather permitting; you will then have three full days to explore wildlife rich South Georgia. Visiting a huge colony of king penguins is a major highlight of this part of the journey. It's also home to many interesting historical sites including former whaling stations and with inspiring lectures onboard, illuminating Ernest Shackleton's legend, it will be poignant to visit his final resting place.

As if that weren't enough you'll then head to the Antarctic Peninsula and the South Shetland Islands abound with wildlife activity. Penguins gather with their fast-growing chicks, whales are seen in great numbers, seals haul out onto ice floes and beaches, and numerous seabirds trail in our wake. You may visit scientists working in modern research bases, and there is plenty of time to enjoy the sheer beauty and the breathtaking scenery of blue and white icebergs, impressive glaciers and rugged snow-capped mountains…and you'll set foot on the Great White Continent. Dreams are made of this.


Find out more about the Spirit of Shackleton, Antarctica