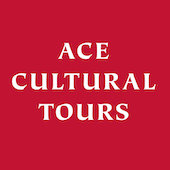 Lincolnshire Halls & Houses
Lincolnshire Halls & Houses Overview
• Enjoy visits to privately-owned houses including Fulbeck Manor and Doddington Hall, which has been in the same family for 400 years • Visit Burghley House in Stamford, a 16th century prodigy house with magnificent late 17th century interiors by Verrio and Laguerre
Baroque swagger, grand architectural conceit and Elizabethan complexity: all are waiting to be discovered in what is sometimes characterised as the 'lost county' of England. Although it is now one of England's most sparsely populated areas, Lincolnshire was one of the most populous of the medieval counties of England, home to great monastic foundations and vast aristocratic castles. Its history is rich, and its grand country houses are more than a match for any in the country.
The 16th and early 17th centuries are represented by the late Elizabethan Doddington Hall, in all probability designed by members of the Smythson family. Burghley House, 'one of the largest and grandest houses of the first Elizabethan Age', is also home to one of the largest privately owned collections of Italian Old Master paintings.
From the medieval foundations of Grimsthorpe to the Elizabethan splendour of Burghley's extravagant skyline, and from the charm of Doddington's Jacobean cupolas to the domestic comfort that is Gunby, Lincolnshire has something for all tastes.
This tour will be led by Oliver Gerrish, MSt, an architectural historian who studied at the University of Cambridge. Oliver is a trustee of the Derbyshire Historic Buildings Trust and founded their Architectural Awards, and is the former Chairman of The Young Georgians, the youth chapter of The Georgian Group. Oliver has written for Country Life, has appeared in a number of BBC and ITV television series on architecture, and has organised and led numerous tours to many of Britain's historical buildings. He looks forward to returning to Lincolnshire with another ACE group in 2020.
Find out more about the Lincolnshire Halls & Houses