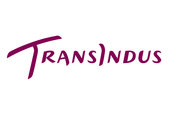 Thailand by TransIndus - The leading Asia Specialist
Thailand has long served as a playground for sun-seeking foreigners, but the kingdom has a lot more to offer than its legendary beaches.

Explore the fabulous lost cities of Sukhothai and Ayutthaya on the central plains, or the mountain regions and forests to the north, where visitors may experience the disappearing world of the country's hill tribes on extended treks, elephant rides and river rafting adventures.

Our itineraries incorporate the full gamut of unique experiences Thailand has to offer, from scuba diving off the narrow Kra Peninsula in the far south to tours of the hill tribe villages on the northern borders. Between the two lies the cradle of Thai civilization, the central
Thailand has long served as a playground for sun-seeking foreigners, but the kingdom has a lot more to offer than its legendary beaches.

Explore the fabulous lost cities of Sukhothai and Ayutthaya on the central plains, or the mountain regions and forests to the north, where visitors may experience the disappearing world of the country's hill tribes on extended treks, elephant rides and river rafting adventures.

Our itineraries incorporate the full gamut of unique experiences Thailand has to offer, from scuba diving off the narrow Kra Peninsula in the far south to tours of the hill tribe villages on the northern borders. Between the two lies the cradle of Thai civilization, the central plains, where the ancient capitals of Sukhothai and Ayutthaya offer a fascinating historic counterpoint to the gleaming gold and exuberantly decorated temples of Bangkok, where the royal palace is the home of the country's most revered treasure, the 'Emerald Buddha'.