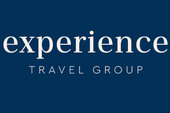 Slow Paced Thailand
Slow Paced Thailand Overview
Largely avoiding the busier parts of Thailand, this holiday combines some beautifully located boutique hotels with an adventure in a quiet region of the country's north that is far from the tourist trail.

We've teamed up with local experts in responsible tourism to delve into an enchanting side of Thai life that is easy to miss if you stick to the well-trodden paths. You won't miss the beaches and cultural sights that have made Thailand famous, but you'll do it whilst largely dodging the crowds, taking in remarkable scenery and getting a genuine flavour of local life. Kick-off your holiday in Chiang Rai, a sleepy city home to some extraordinary temples and markets. Spend three days venturing through the Phayao province, a pocket of Thailand that is truly untouched by mass tourism. You'll stay in homestays, enjoying the blissfully peaceful countryside and indulging in some authentic home-cooked meals. Then, it's on to Chiang Mai to experience the best of the city on our signature tours, tasting the street food and visiting a sanctuary for rescued elephants. End your holiday relaxing on Koh Yao Noi, the perfect place to experience the quintessentially picturesque beaches of Thailand.

Find out more about the Slow Paced Thailand holiday.