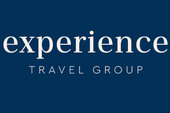 Natural Beauty and Local Life
Natural Beauty and Local Life Overview
Thailand is astonishingly beautiful, blanketed by national parks and home to an array of traditional rural communities. Immerse yourself in the country's rich culture, unique traditions and natural beauty as you explore the Kanchanaburi province and up to the north.

Perhaps you have seen Thailand's classic sights before, or you're seeking an adventurous holiday with all the comforts; this is a great itinerary that allows you to get under the skin of the country and spend time relaxing at the beach too. Your accommodation will range from boutique hotels to floating cabins, small resorts, a homestay and beach villa. Along the way, you'll be in the company of knowledgeable local guides to ensure your experience is, in equal parts, comfortable, engaging and enriching.

Find out more about the Natural Beauty and Local Life holiday.