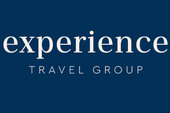 Luxury Thailand
Luxury Thailand Overview
Thailand is well-known for its high-quality accommodation, but at ETG we believe that a luxury holiday in Asia should offer more than just design features. Each hotel included in this holiday offers a unique perspective on its location and is an experience in itself - as well as having that instant wow factor too, of course.

We've combined all of this with our own signature activities and service to create a holiday particularly suited to those looking for something special. A knowledgeable local guide will reveal the history, food scene and culture of the cities and countryside and, between excursions, you'll have plenty of time to relax in exceptional accommodation amongst some of the best scenery Thailand has to offer.

Find out more about this Luxury Thailand holiday.