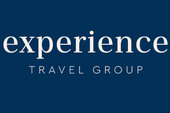 Classic Thailand for Food Lovers
Classic Thailand for Food Lovers Overview
As a whole, Thai food is one of the most popular cuisines in the world, but the flavours are so varied between the northern, central and southern parts of the country. The diverse climates, natural resources and influence of different neighbouring countries all play a part.

On this two-week holiday, you'll get a sense of the character of each of these areas as you explore both the local highlights and the delicious regional food. You'll have plenty of opportunities to discover how much more there is to Thai cuisine than you might first expect! And to make it utterly unmissable, we've included some of our favourite boutique hotels too.

Find out more about the Classic Thailand for Food Lovers holiday.