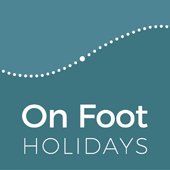 On Foot Holidays - El Priorat
On Foot Holidays - El Priorat Overview
A self-guided walking holiday in Catalonia between two famous abbeys, from Poblet over monastery hill paths to Escaladei, and ending in the wine country of Priorat.
Two monasteries and fine wine
This walk, only an hour from Barcelona, is a must for the cultured hedonist. Despite the relatively rain-free climate the streams flow all year, and coming across a remote bathing pool on a warm spring day, followed by chancing on some unvisited neolithic rock art, are delights truly to be savoured.
The route crosses the hills between two fine abbeys - Poblet and Escaladei - the former thriving and active, the latter now being restored as an archaeological site of major significance. This is the abbey that put the "prior" in "Priorat" - as the abbey owned most of the land you walk through, including the fine-wine-growing land of the same name.
The footpaths through these glorious hills are well signed, and take you from Poblet abbey, via the medieval town of Prades, to the "Holy Mountain" - Montsant - from which you descend to Escaladei in its valley fastness, and are thus able to appreciate from above its extent and former majesty. The walk is not yet over though - the final day is really one for wine-buffs, through the major vineyards of the Priorat (Robert Parker made one vintage his wine of the century with 100/100 on his famous scale), to a final night in the beautifully positioned village of Porrera with its wine-tasting opportunities
Seven and five night versions of this holiday are also available. See the On Foot Holidays website for details of prices and dates.
On Foot Holidays website: El Priorat - along monastery trails