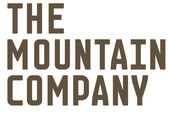 Upper Dolpo to Jomsom GHT Nepal
Upper Dolpo to Jomsom GHT Nepal Overview
Our Upper Dolpo to Jomsom itinerary visits a remote region of Nepal, instead of following the more popular Dolpo Circuit we head further north to an area very close to the Tibet border and then walk out on the challenging trail to Jomsom along The Great Himalaya Trail.
Upper Dolpo has been referred to as the last enclave of pure Tibetan culture with the landscape and Buddhist religion of this region more like Tibet in pre Chinese times than of the rest of Nepal. This region has a vast and rugged landscape inhabited by a hardy, enterprising folk who live in some of the highest villages in the world.
Upper Dolpo is a culturally Tibetan region in West Nepal and during the course of the trek we will visit many Buddhist and Bönpo (shamanistic pre Buddhist) monasteries. Up until 1996 foreigners were not allowed access to this region so the culture has largely been unaffected by tourism. Of particular interest is Shey Gompa, this is revered as one of most important in Upper Dolpo where twice a year pilgrims make a kora (or circuit) of Crystal Mountain known as a younger brother of Mount Kailash in Tibet.
Upper Dolpo was first written about by David Snelgrove in his book titled "Himalayan Pilgrimmage" and more recently by Peter Matthiessen in "The Snow Leopard". This region was used as the location for Eric Valli's superb film "Himalaya".
Find out more about the Upper Dolpo to Jomsom GHT Nepal