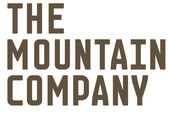 Naar to Upper Mustang GHT Nepal
Naar to Upper Mustang GHT Nepal Overview
Naar to Mustang GHT is an adventurous trek from Naar village through a very remote region to the semi-independent Kingdom of Upper Mustang near the Tibet border.
After leaving the Annapurna Circuit at Chame we walk to the isolated village of Nar then from there crossing the rarely travelled Teri La pass (5,595m) to enter Upper Mustang.
The valleys of Nar and Upper Mustang are arid and dry with colourful rock formations containing many cave dwellings high up in the cliffs. The first trekking parties were allowed into Upper Mustang in 1992 and there are still few people visiting Upper Mustang as a result it is one of the few places left where one can see undisturbed Tibetan culture.
Find out more about the Naar to Upper Mustang GHT Nepal