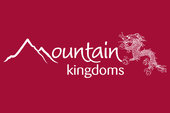 Manaslu Circuit Trek
Manaslu Circuit Trek Overview
Enjoy soaring peaks, fantastic trekking and Tibetan-style villages on this classic Manaslu Circuit trek.
Highlights of Manaslu Circuit Trek
A distinctive and improved version of the classic Manaslu Circuit with spectacular scenery from start to finish
Spectacular mountain scenery throughout
Excellent acclimatisation with rest days before ad after crossing the Larkya La
Staying in tea houses on trek and a four star hotel in Kathmandu



A remote adventure offering spectacular scenery, epic mountain views and fantastic trekking on the classic Manaslu Circuit. There is strong cultural interest throughout as the trek starts in the lower hills populated by Gurung Buddhists and ascends to traditional Tibetan villages. It's truly a special cultural adventure with breathtaking scenery from start to finish.

To find out more about the day by day itinerary of this trip, what's included in the price and much more, visit our website.


Find out more about the Manaslu Circuit