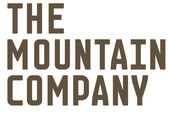 Dhaulagiri Circuit in Nepal
Dhaulagiri Circuit in Nepal Overview
This is a challenging trek around Dhaulagiri the world's seventh highest mountain crossing two Himalayan passes.
Dhaulagiri Circuit trek explores a wild, remote and off-the-beaten-track area of the Nepal Himalaya. The trek starts at Beni and then follows the Myagdi Khola river passing through beautiful Gurung villages with terraced fields framed by views of the Dhaulagiri massif.
After walking up the narrow Chonbarden gorge towards Dhaulagiri Base Camp we then cross French Pass into Hidden Valley. After crossing Dhampus Pass we start the long descent to Jomsom and then at the end of the trek we fly out to Pokhara.
Our Dhaulagiri Circuit treks led by Allan Gibbs in October 2015 is now guaranteed to run and there is currently availability, please get in touch soon if you would like to join one of these groups.
Find out more about the Dhaulagiri Circuit