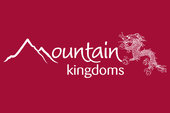 Kumano Kodo Pilgrimage Trek
Kumano Kodo Pilgrimage Trek Overview
Follow in the footsteps of pilgrims and emperors on Japan's Kumano Kodo trail - a network of ancient paths taking you through impressive mountain scenery.
Highlights of Kumano Kodo Trek
Trek the sacred UNESCO-listed Kumano Kodo trail
Enjoy views of picturesque coastlines, cedar forests and impressive mountains
Stay in traditional Japanese accommodation on trek
Explore cultural Kyoto and historic Mount Koya



A designated UNESCO World Heritage Site, Japan's Kumano Kodo pilgrimage trail is a network of ancient paths once used by pilgrims, noblemen and even emperors. The Kumano Kodo trail links the sacred centres on the remote Kii peninsula - a mountainous region stretching south from the Kansai cities of Osaka, Nara and Kyoto. This holiday has been designed to offer you an in-depth experience of Japanese life and culture - both ancient and modern.



Find out more about the Kumano Kodo Pilgrimage Trek