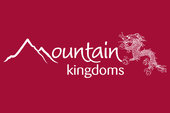 Gentle Trekking Nakasendo Trail
Gentle Trekking Nakasendo Trail Overview
Easy walking on the ancient Nakasendo trail to discover traditional Japan and time to explore the contrasting cities of Tokyo, Mount Koya and Kyoto.
Highlights
* Trek between historic post towns on Japan's Nakasendo trail
* Bathe in hot spring baths and sample the delicious local food
* Stay in traditional Japanese inns and a Buddhist temple
* Explore Tokyo and the cultural city of Kyoto
* Visit Mount Koya with its many temples and monasteries



This holiday encompasses Japan, both ancient and modern taking you from high-tech, ultra-modern Tokyo to the rural, mountain heartlands where you can immerse yourself in traditional Japanese life.

You will spend four days trekking the Nakasendo Trail in the Kiso valley, one of the remaining 'kaido', or ancient roads, that once criss-crossed feudal Japan. The trail winds through wooded mountain scenery between villages and well-preserved post-towns. You stay in minshuku and ryokan – traditional Japanese inns – where you will experience wonderful hospitality, delicious local food and a hot spring bath. At the end of the trail you will take a train to Mount Koya on the Kii Peninsula famed for its many historic temples and monasteries and you will even spend a memorable night in one of the Buddhist temples here. From Mount Koya you travel to beautiful Nara to walk the 'path beside the mountains' and you end your holiday in Kyoto - an intriguing blend of old and new.
Find out more about the Gentle Trekking Nakasendo Trail