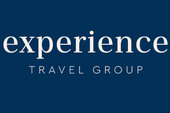 South Sulawesi & Bali Contrasts
South Sulawesi & Bali Contrasts Overview
Indonesia is so vast that, in a short holiday, it's nigh on impossible to sense how truly diverse the country is. However, this itinerary combines two very different parts of the archipelago, and you'll get a feel for the contrasts of scenery, culture and religion between the islands.

Explore the lush hills of Sulawesi with its very traditional communities before heading to the rice-terraced valleys of eastern Bali for a combination of relaxation and discovery in the countryside and at the beach. Break up the journey by beginning your holiday with a few days in Singapore before flying directly to Makassar in southern Sulawesi. Here you can dive right in to the vibrant history of the area before venturing up to Tana Toraja, a really fascinating part of the world. Explore the eerie yet beautiful traditional ancestral hanging graves, learn about the unique local religion and visit a Torajan village and markets. Then fly to Bali and head for the picturesque hills in the east for a stay in a lovely retreat. Your second stop on the island is Ubud, the cultural capital, before ending your holiday with some time spent relaxing on the beach.

Find out more about the South Sulawesi & Bali Contrasts holiday.