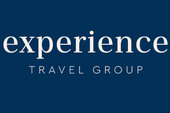 Sulawesi & North Maluku
Sulawesi & North Maluku Overview
Sulawesi and North Maluku; islands of Indonesia in which unique traditions are still alive and well, where wildlife is abundant both on and offshore and landscapes are luscious and untouched.

The tourist paths are relatively unworn, making for an ideal getaway for those wanting to discover the lesser-known cultural traditions, wildlife and landscapes of Indonesia. This three-week holiday will see you travelling through Makassar in the south, journeying north through Sulawesi, immersing yourself in traditional village life along the way before relaxing in the highlights of Tomohon. Next, discover the native, intriguing and rare wildlife in Tangkoko Nature Reserve. Head east to North Maluku where, underneath the clear waters, you'll discover a world of pristine coral reefs brimming with rich marine life. Here at an eco-friendly dive resort, you'll have many opportunities to dive and snorkel through these waters. You'll also have a chance to explore a local village and spot some incredible birdlife. End your holiday in the smaller, contrasting spice island Sultanates of bustling Ternatre and peaceful Tidore.

Find out more about the Sulawesi & North Maluku holiday.