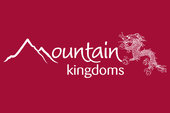 Curzon's Trail & Kauri Pass
Curzon's Trail & Kauri Pass Overview
A stunning remote trek in the Garhwal Himalaya. With hardly any western trekkers in sight, we can enjoy this stunning trek in the company of our friendly trekking crew and a few passing pilgrims. We walk over mountain passes, through dense forests and wide, open meadows.
Highlights of Curzon's Trail & Kauri Pass Trek
A stunning trek in the Garhwal Himalaya over the Kauri Pass
High mountain passes, dense forest and wide open meadows
Spectacular views of snow capped summits
Fully supported camping trek to a little-visited area

This trek is truly one of India's hidden gems, offering spectacular views of the Garwhal Himalaya and taking you through unspoilt, remote trails where few western trekkers visit.



Follow in the footsteps of Lord Curzon, who in 1905, when Viceroy of India first blazed this trail. He was followed later by Shipton and Tilman on their way to Nanda Devi. Today, you may revel in the serenity and breath-taking beauty of these mountains while enjoying the company of your friendly trekking crew, local shepherds and only the occasional trekker. You will trek over mountain passes and through dense forests of oak, pine, rhododendron, fir and deodar, crossing many streams and traversing beautiful grassy 'bugyals', the wide open alpine meadows so typical of this region, which serve as high altitude summer grazing grounds.

To find out more about the day by day itinerary of this trip, what's included in the price and much more, visit our website.


Find out more about Curzon's Trail & Kauri Pass, India