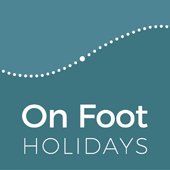 On Foot Holidays - Dordogne
On Foot Holidays - Dordogne Overview
The River Dordogne, beloved of travellers for decades, passes through some of the most beautiful countryside in France. Each section has its own character, but the stretch we have chosen reflects that variety, giving the walker a taste of the Middle Dordogne landscape in all its forms.
From the start at Beaulieu, where the wide river flows gently through the water meadows outside the old town, our route climbs into the hills above, with fine views and bucolic countryside on each of the first four walking days. You'll then head over the limestone causse to the historic and dramatic pilgrimage centre of Rocamadour. The final day, should you choose to do it, takes you along the steep-sided valley of the river Ouysse, a tributary of the Dordogne, to Belcastel and the possibility of a late lunch at a Michelin-starred restaurant.
Stay in traditional inns and small hotels, many of them riverside, including a former château. And being France, the food is exceptional, with a lot of local specialities. The wines from the area are gaining a reputation too, and are worth exploring!
The walking is graded medium, but with built-in shortening options for those who would like to walk the route at a more leisurely pace.
Six, five and four night versions of this holiday are also available. See the On Foot Holidays website for details of prices and dates.
Find out more about On Foot Holidays' walk in the Dordogne.