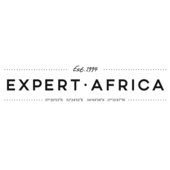 Zambia Safaris by Expert Africa
Stepping carefully through the grass, you pause as your guide raises his hand. The sun creeps over the horizon to warm you with the first rays of the day. The guide crouches, pointing to elephant bathing in the river. Behind you the game scout scans the horizon, his hand gently holding the stock of a polished rifle. Your gaze is aware of the slightest movement. Your ears alert to every sound. This is Zambia - the wild heart of Africa.

For many travellers, Zambia is known primarily for the grandeur of the Victoria Falls, yet a safari in Zambia is no mere add on. Threaded with permanent rivers that prove a magnet for animals, Zambia is home to an enticing network of national parks, often
Stepping carefully through the grass, you pause as your guide raises his hand. The sun creeps over the horizon to warm you with the first rays of the day. The guide crouches, pointing to elephant bathing in the river. Behind you the game scout scans the horizon, his hand gently holding the stock of a polished rifle. Your gaze is aware of the slightest movement. Your ears alert to every sound. This is Zambia - the wild heart of Africa.

For many travellers, Zambia is known primarily for the grandeur of the Victoria Falls, yet a safari in Zambia is no mere add on. Threaded with permanent rivers that prove a magnet for animals, Zambia is home to an enticing network of national parks, often less visited than their counterparts in Botswana, Tanzania or Kenya, and some considerably wilder.

While traditional wildlife safaris with great guiding are the mainstay of safari holidays in Zambia, the option of top-class walking safaris is an added bonus. Night drives are a further draw, permitted in all of Zambia's national parks, and affording the opportunity to see a broader range of animals, from the amusing porcupine to the normally elusive leopard. And creature comforts come courtesy of many small safari lodges, many of them still owner run and highly individual.

All of our holidays to Zambia are tailor-made, which means that all are different – crafted to suit the individual travellers. Below is just one idea of what we can offer in Zambia; see our own website for dozens more ideas, and then talk to us if you'd like our ideas for your special trip.