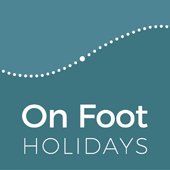 On Foot Holidays - Bohemia
On Foot Holidays - Bohemia Overview
A self-guided hike through the "Bohemian Paradise", rural and unspoilt, complete with castles and rock labyrinths.
Castles, rock labyrinths and fairytales
The 'Bohemian Paradise' is a landscape of meadows, pine forests and extraordinary sandstone rock formations - labyrinths of rock towers through which the walker will wind and clamber. Although a 'medium' graded route, it is the odd short, sharp climb which tips it over into this category - most of the walking itself is easy. Situated at the northern edge of the Czech Republic, this historically rich area allows the walker a glimpse of rural middle Europe in microcosm. Fairytale castles, each with its own story, punctuate your journey, from Kost - one of the finest examples of its kind - to the volcanic double-coned Trosky. Moravian wines, local herbal liqueur and of course beer, for which the republic is famed, will, we guarantee, undo all the good work of the walking day. After a stay in the old town of Jicín, you should add a night or two in Prague (not included).
Five and four night versions of this holiday are also available. See the On Foot Holidays website for details of prices and dates.
On Foot Holidays website: The Bohemian Paradise