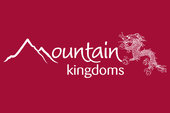 Rodang La, Eastern Bhutan
Rodang La, Eastern Bhutan Overview
A rewarding trek along the ancient 'Red Rice Route' crossing the renowned Rodang La - the rumoured home of the elusive yeti.
Highlights
* Trek an ancient trading remote through a remote and beautiful area of eastern Bhutan
* Look out for the elusive yeti in the Rodang La - a traditional haunt of the mysterious creature
* Witness the sacred celebrations of a traditional Bhutanese festival
* Cultural sightseeing of fascinating temples, palaces and dzongs


This is an immensely rewarding trek taking you along a remote, ancient trail known as the 'Red Rice Route', crossing the Rodang La (4,109m/13,482ft) which is renowned as both an exotic birding hotspot and traditional haunt of the elusive yeti, known locally as the migoi. The route takes you to eastern Bhutan, a region that sees very few trekkers and offers varied landscapes from dense forests, to open meadows and from deep verdant valleys to high mountain passes.

On trek you visit remote villages left untouched by tourism and the modern world, savour a rich variety of scenery and discover remote temples, palaces, and dzongs. We will walk to Taktsang Monastery, known as Tigers Nest, in Paro and also join the sacred celebrations of Tangbi Mani - a traditional Bhutanese festival and a rewarding way to really immerse yourself into the culture of the Thunder Dragon Kingdom.
Find out more about the Yeti Trek, Eastern Bhutan