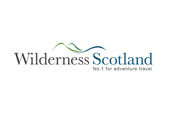 Road Cycling by Wilderness Scotland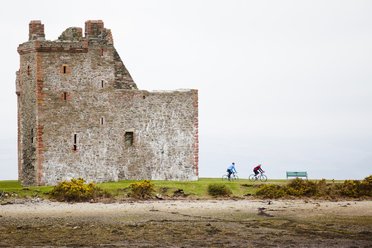 We have a range of cycle tours from an easy cruise through the Outer Hebrides to a rewarding week of riding the highlights of the North Coast 500. Our day to day approach balances the best of both worlds - great guiding and insights when you would like it, alongside the freedom to explore at your pace.

On each trip, you will be accompanied by a qualified and experienced guide and also receive detailed route notes for each day's ride. You can then choose to ride with your guide or simply follow the route notes meeting up with the group along the way. Throughout the day your second guide and support vehicle will always be close to hand to provide drinks, snacks and a friendly ride should
We have a range of cycle tours from an easy cruise through the Outer Hebrides to a rewarding week of riding the highlights of the North Coast 500. Our day to day approach balances the best of both worlds - great guiding and insights when you would like it, alongside the freedom to explore at your pace.

On each trip, you will be accompanied by a qualified and experienced guide and also receive detailed route notes for each day's ride. You can then choose to ride with your guide or simply follow the route notes meeting up with the group along the way. Throughout the day your second guide and support vehicle will always be close to hand to provide drinks, snacks and a friendly ride should you need it. The support vehicle will take care of all of your luggage transferring it from hotel to hotel each day.

Accommodation is in 3-4* small hotels and guest houses, personally checked and selected by us for their comfort, friendly service and warm hospitality.

We can also run private road cycling tours - contact us to discuss your ideas and let us design the perfect road biking itinerary for you, regardless of what level of cyclist you are.